pek ilginç tesadüfler üzerine kurgulanan gayet karman ve çorman bir ilişkiler silsilesinin tıkanıp kaldığı noktadayım. en azından benim tarafımdan öyle görünüyor, diğer(ler)i olayı çözüp peri masalı seviyesine lay-lay-lom vaziyette geçmiş bile olabilir(ler). fazla karma kalmadı elimde korkarım, dibine darı ekilecek neredeyse.

over-experienced ermiş kişi statüsüne ulaşmak gibi bir fantezim yok, herhangi bir haltın gurusu olmayı da hedeflemiyorum, amaçsız yaşamak ne kadar zor olabilir söyleyiniz kuzum! gelecek her saniyenin planını 5 (beş) dakika önceden yapmak ne karın ağrıtır, bilir misiniz? kabaca bir hesapla yapılan planların bünyeyi her defasında sittin adım geri götürdüğünü de belirtmek yerinde olacaktır. bu bağlamda durumu hiçbir yere bağlayamamaktan şikayet etmek ve hatta bir taraflarım (bkz. boğazım) yırtılana kadar bağırmak isterim.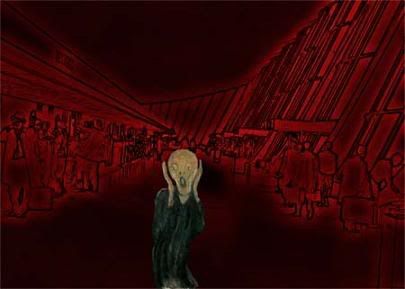 "why can I not be that "happily ever after" person!?"